The outdoor market never fails to amaze us, it's been a while since we've witnessed a buzz about a particular campaign.
During the past few days, you might have noticed something different all around Cairo, the prevalence of a new teaser campaign stating إحنا_موجودين# which translates to "We are exist".
Confused? Well, you're not the only one.
People are wondering every day on their way to work and school, what could it be?
What do these words and colours refer to?
This teaser definitely stated a place in our minds, you can't really close an eye on it, it's everywhere, but when shall the curtains fall? Neither our minds nor our curiosity can wait.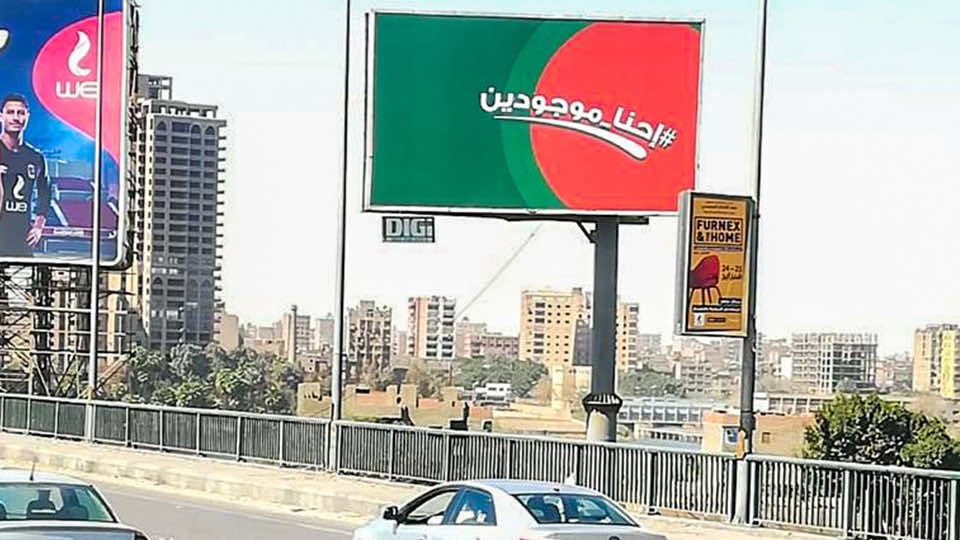 Just like any buzzing teaser campaign, there are so many questions raising among viewers, like:
Who are they? Why are they all around Cairo? Will it be a message to be conveyed soon? An announcement for an upcoming event maybe? Or perhaps it's just a new project that will be launched?
And most of all, is it worth all the buzz buzz?
We've searched for hints that might feed our curiosity, but unfortunately we found non. Anyway, this teaser's timeline should come to an end soon.
Do you have any guesses yet? If yes, drop us a line on Facebook