Egypt's Fashion and Beauty Marketplace, The Fashion Kingdom (TFK), has released a week-long campaign leveraging data for women's empowerment in celebration of International Women's Day 2022.
More than a Generic Greeting
The Campaign, launched on March 2nd, went to Linkedin to showcase the power of every female leader working at, for, and with TFK in celebration of International Women's Day.
TFK is the digital launchpad for local and international Fashion & Beauty brands with a hybrid business model of the marketplace, retail and D2C brands.
TFK empowers the masses to make online shopping easy and accessible through technology and curated exclusive supply driven by data analytics.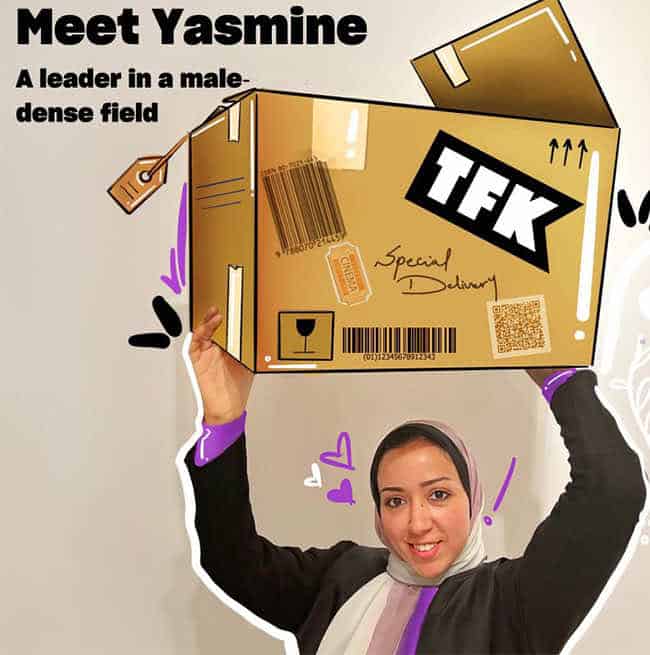 For customers, TFK offers innovative curated supply, customer-centric tech & UX, customer-friendly delivery & returns, and a full-fledged payment suite.
TFK helps brands with their digital transformation and readiness to sell online, generating demand and ROI-driven marketing programs, logistics and warehousing services, co-production, and co-financing brands' collections for curated brands.
How IWD Celebrations Should Be
From Co-Founder and COO Marianne to inspiring driver Abir who drives TFK and drives real change with her inspiring story, TFK employs a fascinating array of empowered females.
Abir says, "Shortly after I applied to join TFK, I was called in for an interview where they had a chat with me about my skills and experience. I dodged the bullet and told them I was an experienced driver and wanted to join the logistics team."
"They asked me what reasonable adjustments I would need. I was called the following day and offered the job."
"Naturally, I was over the moon! As a female with a physical impairment, I was waiting for a rejection letter, especially since I was applying to be a courier (driver)."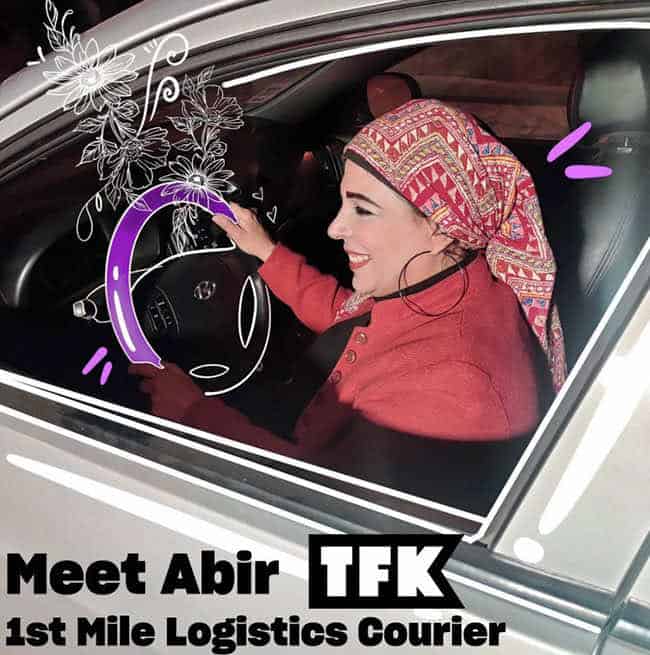 The digital platform boasts a whopping 43% of female employees, one of the highest rates in Middle Eastern startups.
Another eye-opening number is that 50% of their leadership roles are also assigned to females.
On the business side of it all, 32% of vendors on TFK are female-owned and operated brands.
Fadi Antaki, Founder & CEO  of TFK, comments, "I'm extremely proud of TFK's commitment to diversity and inclusion."
"We have made conscious efforts to minimize barriers to recruitment and promotion, and we emphasize the individual's competencies rather than gender, physical abilities, age, or background."
Why this story?
This story matters because, according to the report "The gender gap in employment: What's holding women back?" The gender gap in Egypt as of 2022 is an astounding 51.7. The current labor force participation rate for women is 15.4%. For men, it's 67.1%.
An Egyptian Tech Startup to create a consciously equal work environment is a bright step into an otherwise unfair playing field for women across the Middle East.
Kudos TFK and Happy IWD from us all at Digital Boom.