Ramadan
Vodafone Ramadan 2016 Ad Hits 1.2M Organic Views in 6 Hours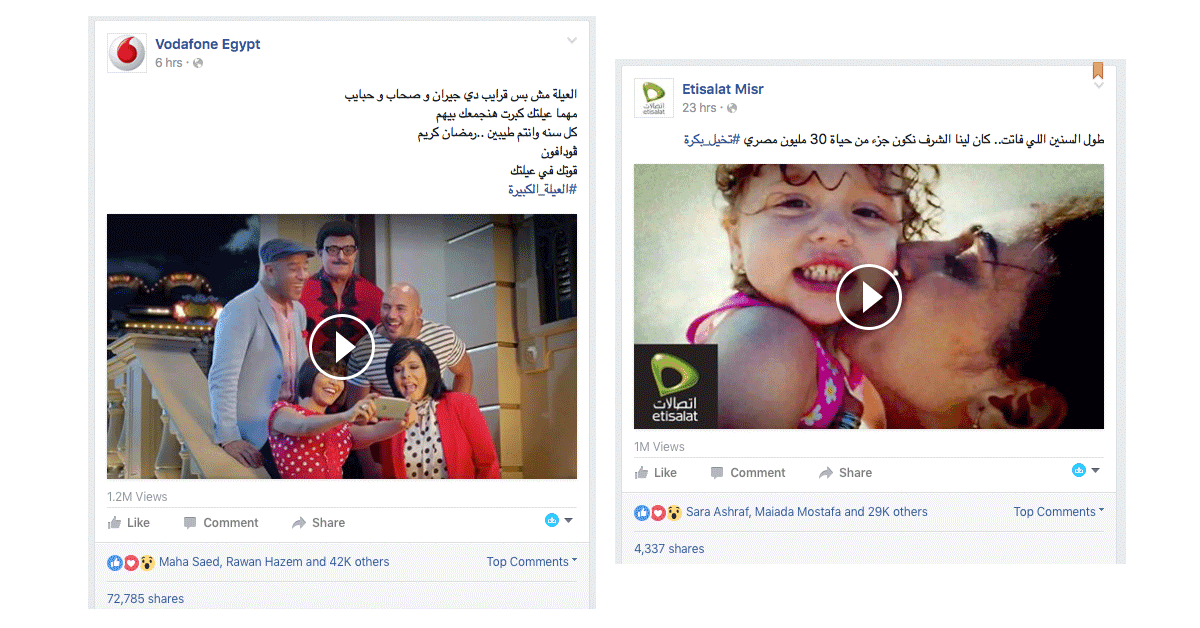 Quick insight: Vodafone Ramadan TVC "The Big Family" has reached 1.2M organic views in the first 6 hours on facebook. The ad was able to capture 71K shares in a very short time, which qualifies it to generate that sum of views in such a short time.
Many people see it as a super advert because of the squad of celebrities out there, or maybe because of the special appearance of Laila Elwy and Esaad Younis.
Screenshot from facebook
On the other hand, Etisalat Ramadan TVC "30 million celebration" hit 1M views after 23 hours on facebook, which is not 100% organic views.
Screenshot from facebook
Have something to say on this? Share your views in the comments box below or join us on twitter& Facebook
If you have a news story or tip-off, drop us a line at post@adigitalboom.com