News
Watch Dubai New Year's Eve fireworks live on Twitter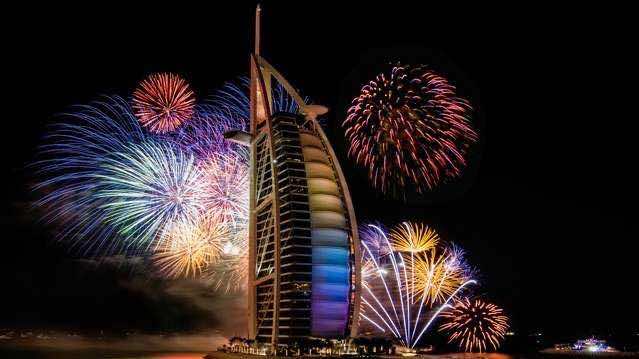 Twitter announced today that they are partnering with global property developer Emaar to live-stream the New Year's Eve firework displays in Dubai.
The live stream will be from Downtown Dubai at 11.30pm and will be available worldwide to all Twitter's users around the world.
شاهد على تويتر البث المباشر للألعاب النارية في دبي ليلة رأس السنة الجديدة بزيارة https://t.co/cAkoYokdWz يوم السبت 23:30 بتوقيت الإمارات 🎆🎇

— Twitter MENA (@TwitterMENA) December 30, 2016
Ahmad Al Matroushi, Managing Director of Emaar Properties, says: "The first-of-its-kind live streaming partnership with Twitter for the much-awaited New Year's Eve Gala in Dubai will offer audiences across the world a real-time experience of the spectacle. It marks Emaar's ongoing digital strategy to make emotional connections with the people and engage them through the potential of social media. The New Year's Eve celebrations by Emaar is a tribute to the positive spirit of our city, and the live streaming will define it further as a true global celebration from Dubai."
"We are excited to announce our first live streaming partner event in the Middle East and North Africa region," said Kinda Ibrahim, Director of Media Partnerships, Middle East & North Africa, Twitter. "Live streaming the firework displays, combined with the live conversation on Twitter, will allow people across the world to view and Tweet about the festivities as they happen, creating a truly global celebration."
Downtown Dubai announced the New Year's Eve celebrations early this month.
https://twitter.com/MyDowntownDubai/status/809767414363803648
The live show will be available at DubaiNYE.twitter.com and @MyDowntownDubai. You can join the conversation with the hashtag #MyDubaiNewYear.