News
What to Watch on Netflix? A round-up of our favorite shows
With plenty of TV shows, movies and documentaries to explore on Netflix, you might end up in choice paralysis—scrolling endlessly for something to watch.
There are many excellent shows on Netflix that deserve attention. But we put together narrowed-down list of five series to watch, shedding some light on good oldies as well as new shows, which are as phenomenal as Riverdale and Pretty Little Liars that often spur social media fan-frenzies.
Here are our top five picks of what to watch on Netflix based on pure entertainment gratification. If any of the shows listed here are not available in your region, don't fret! There are plenty of others to watch.
Top 5 listed backwards…
5. Sherlock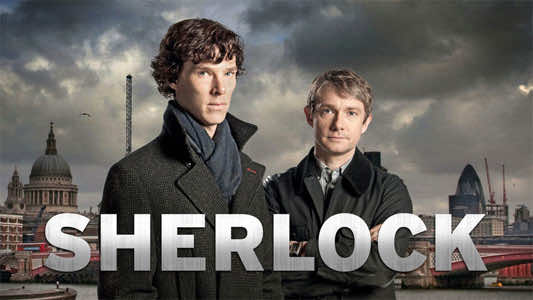 At number five we have one of our absolute favourite shows, Sherlock Holmes created by Mark Gatiss and Steven Moffat. This cerebral and witty show captures the talent of the two wonderful actors Benedict Cumberbatch and Martin Freeman.
This British TV show is all about the exciting mysteries and drama revolving around a detective such as Mr. Holmes and his friend and roommate Dr. Watson. It not only highlights the reality of how things work in a detective's life but also the danger and real life situations that can occur. A detective's job may seem exciting but it's not the easiest! This show perfectly captures the true essence of drama and mystery keeping viewers on their toes.
If you wish to binge watch a perfect example of a series filled with thrilling mystery and fiery drama, this is the one to watch. Highly recommended for 13+ viewers.
4. The Flash
This spot is well earned by The Flash. This show revolves around one of two and only favourite characters from the DC universe — Barry Allen. It's about the life of The Flash, the superhero, metahuman, and alter-ego of Allen who received his powers from an explosion that Dr. Wells (a scientist) was trying to conduct but failed.
The hero takes you on an adventure as he tries to detain all the rogue villains to the best of his abilities as his city depends on it. This exciting series is perfect for an action lover with an appreciation for entertainment based on comic books. The Flash is also appropriate for ages 13+. This superhero has a warm and gentle heart with inspiring words that are guaranteed to inspire those who are looking for inspiration.
3. Grimm
Next up we have Grimm, a 6-seasons show which revolves around some kind of supernatural beings who are hunted by a Grimm, a detective in this story. Created by Stephen Carpenter, David Greenwalt and Jim Kouf, the design of the creatures is remarkable and will amaze and scare the viewers at the same time.
This show doesn't seem as popular or as well known as The Vampire Diaries or Riverdale. But it deserves more credit. It is the perfect show to watch for mystery lovers and thrill seekers. This show is recommended for 13+ viewers as there are a lot of scenes filled with blood and gore. One of the precious things that are portrayed in this drama-filled American TV show is the value of friendship in times of need and how dangerous other people can be.
2. Timeless
Second best is the semi futuristic show, Timeless. It breeds excitement and brings history to life, putting viewers on the edge of their seats. Created by Eric Kripke and Shawn Ryan, this series presents the viewers with events that had occurred in the past, shedding some light on how humans evolved from then till now.
This series also shows the true value of friendship and the apparent infinite extents of loyalty extending from friends. This is the show for you if you hold a deep passion for the concept of time-travel and history. Accurately recommended for 13+ viewers by Netflix.
1. Friends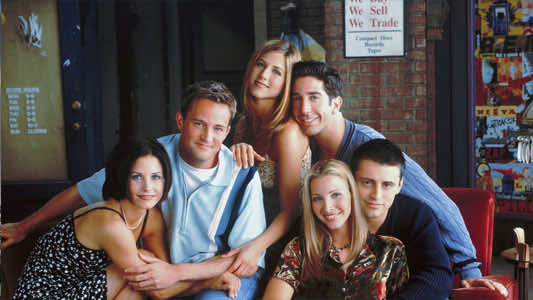 Top of the list and all time favorite—Friends, one of the best and most popular comedy shows ever made. This show has graced our entertainment experience with relatable content and constant laughter from six friends.
This delightful series was created by David Crane and Marta Kauffman. In this show, we see how friends stick through everything together and take care of each other. Also, if you are ever feeling down or had a rough day wishing for something to cheer you up, Friends is always there for you to watch.
You might think that a show made in the year 1994 won't be as good as the more modern shows based on drama filled action and hadcore mysteries—well your'e wrong! This is one of the shows that will never grow old. Friends will always be a show that seems new every time you watch it and you will be hypnotized into watching it again and again due to the nostalgic feeling that brings so many memories.
Friends will always be around but the word on the street is Netflix will stop streaming it in 2020. So make sure you get enough of it while you can! It is perfectly rated 13+.