News
Will Smith Escapes US, Vacations in Egypt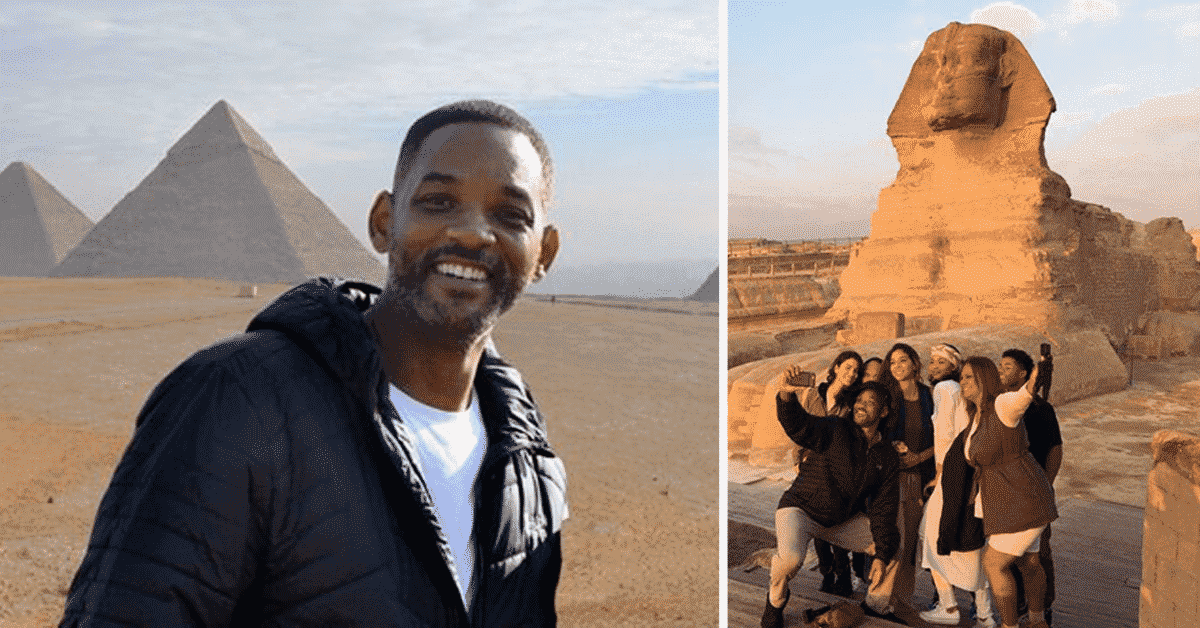 The Legend Will Smith captured his first selfie by the Sphinx early this morning as he visited the Giza Pyramids with his family in an Egypt getaway that took social media by surprise.
Photos of the Smiths flooded social media with heartwarming, welcoming messages that expressed admiration for Hollywood's star and his visit to Egypt.
Egyptian Archeologist, Zahi Hawass told Ahram Online, the Smiths "enjoyed admiring the sunrise on the Giza-plateau, learning about ancient Egyptian civilization." The celebrity family will also visit the national museum in Cairo, before heading to Luxor and Aswan.
Egyptians welcome Will Smith on Social Media
Will smith pays a surprise visit to #Egypt today 😀🙈
What a great surprise!😍🙊#willsmith i❤you 😂💕#visitEgypt #travel #helloEgypt #surprise pic.twitter.com/3hr3pzYFcb

— Egypt In Photos 🇪🇬 (@EgyptInPhotos) March 5, 2017
#WillSmith and his family touring #Egypt #pyramids pic.twitter.com/GAOuMeWiCM

— Rania (@RaniaKeiy) March 5, 2017
في فرق بين اللي جه عشان نفسه يجي .. و فرق بين اللي جه و احنا دفعناله عشان يجي .. #WillSmith pic.twitter.com/Mk52DFe37Z

— I am dead inside. (@AhM3D_JIMY) March 5, 2017
BONUS: Will Smith wants to be Pharaoh
In an interview with Raya years ago, Will Smith said that he wants to be Pharaoh. Watch the video.