The coffee-centric marketplace COFE app has launched a new Siri feature on Apple devices that makes ordering coffee quicker, funner, and more adaptive for its COFE lovers.
The Siri feature is currently available on iPhones and Apple Watches and allows users to reorder with a simple voice command. The feature is expected to add much delight and ease to users' everyday coffee ordering.
COFE is the first application in the region to have launched this feature, which has so far only been available with Starbucks in North America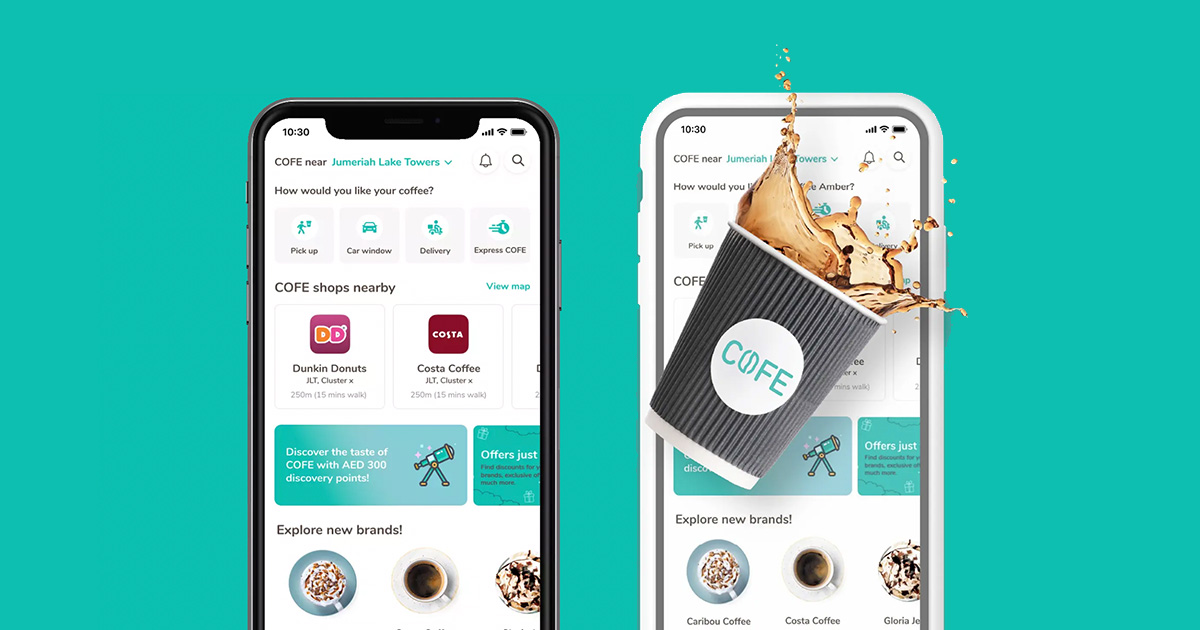 Founded by Ali Al-Ebrahim back in 2017 and officially launched in Kuwait in 2018, The COFE app provides quick access to a wide range of international coffee franchises and artisanal coffee brands through multiple premium services and features on one platform.
The coffee ordering platform currently operates in UAE, KSA, Kuwait, Egypt, and more regional& international countries.
Today, Siri can order your favorite coffee. The idea is to be part of a daily ritual that you don't think about, not in an intrusive way but more practical.
In addition to replicating the feature for various Apple devices, the voice command feature will also be extended onto Alexa for Android users.
How does the COFE App work with Siri?
You can now select your preset coffee orders (say your Monday morning booster routine) to the desired items and create a Siri shortcut for them upon checkout. By default, your shortcut will be "Order my Coffee," but the feature allows you to create your shortcuts (say, "Hey Siri… I need a morning pick-me-up!). Et Voila! Your Tech assistant has just acquired a new skill, "The Barista."
COFE Store
Suppose you prefer making your decadent coffee recipes at home. COFE Store has all your coffee needs and essentials in one place.
Whether you're looking for the perfect coffee machine, richest coffee beans, and capsules, or even the newest coffee accessories, COFE Store has it all and plenty of coffee shops to choose from. You can brew your coffee like a pro!
Commenting on the new feature, COFE App Founder & CEO Ali Al Ebrahim said, "A good product is one that not only focuses on efficiency and functionality but is also fun to use, adding joy and delight to the users' day. This is exactly what we have tried to do with the Siri feature. COFE's team is young and in the know; with all the latest gadgets and features available out there, every enhancement we make comes with research and development and excitement on the team itself testing it out. I am proud to be part of such an innovative team of creators and developers."