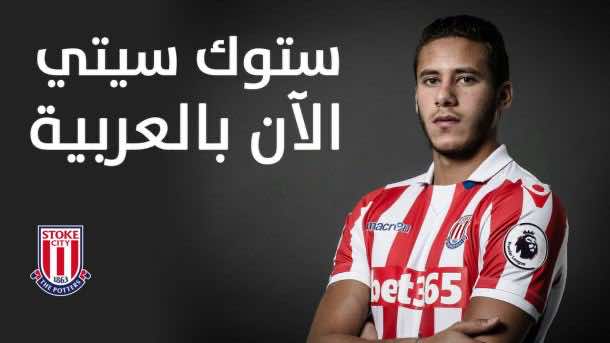 KingFut have been appointed by English Premier League club Stoke City to manage the official Arabic social media accounts and digital media presence across different platforms.
This move comes as part of the English club's strategy to expand its international reach and communicate with Arabic speaking fans across the Middle East, Africa and the rest of the world.
See Also: Juventus appoints Kingfut as digital media agency partner in MENA
With a presence of over one million fans on Facebook and over half a million fans on Twitter, the move to address the Potter's Arabic speaking community will garner more engagement, better communication and more loyalty to the fans in the Middle East and North Africa (MENA) region, especially after the club's recent acquisition of Egypt and African prodigy Ramadan Sobhi.
Arabic becomes the second language that the club will use to connect with Stoke City supporters worldwide on a daily basis, after English.
Since its inception in 2012, KingFut has evolved from its roots and extended its services to include Arabic and English social media management, innovative digital solutions, and marketing consultation to professional football clubs and sports entities worldwide.
Stoke City become the latest addition to KingFut's portfolio of Arabic digital media management for European clubs after the recent partnership with Juventus F.C.
Stoke City FC Arabic Pages:
Twitter: @StokeCityAR
Facebook: www.facebook.com/arstokecityr