Nokia 7.1 – the first smartphone to come with a PureDisplay screen is now available in Jordan. Said HMD Global – the company with the Nokia phone license.
The Nokia 7.1 comes in Gloss Midnight Blue and Gloss Steel and is available in Jordan in two variants – 3GB/32GB and 4GB/64GB. The global average retail price will be 319€ for the 3GB/32GB and 349€ for the 4GB/64GB.
Taking the viewing experience to another level with higher contrast and great clarity; revealing the detail in both light and dark areas as well as stunning vibrant colors. The Nokia 7.1 PureDisplay delivers higher contrast (1,000,000:1 dynamic contrast ratio).
The phone's camera is designed by ZEISS Optics, featuring rapid autofocus powered by two-phase detection technology to capture HDR photography.
Patrick Harb, General Manager, Eastern Mediterranean, at HMD Global, commented:
"At HMD Global, we are always keen to create an exceptional personal user experience. The Nokia 7.1 will provide our consumers with a seamless video streaming and imaging experience thanks to our PureDisplay screen technology that is powered by a dual rear camera with ZEISS Optics. We are excited to bring this device to our fans in Jordan and remain committed to ensuring that a unique, premium experience is accessible to many."
Enhanced Artificial intelligence (AI)
The Nokia 7.1 AI-enhanced front-facing camera introduces facial recognition to deploy animated 3D personas/masks and filters.
Pure, secure, and up-to-date, reinforced with Android One
The Nokia 7.1 joins the Android One family which is endorsed by Google. Offering enhanced storage and battery life right and come pre-loaded with the very latest in AI-powered innovations developed by Google.
The Nokia 7.1 will receive three years of monthly security patches and two years of OS updates.
In addition, Google Play protects scans all the apps on the store and on your phone to keep it safe from malware.
The device will always be up-to-date with the latest Google innovations including, Google Assistant and Google Photos with free unlimited high-quality photo storage.
The Nokia 7.1 is built ready for the Android 9 software update, which includes AI-powered features that make the device smarter, faster, and adaptable.
The Adaptive Battery feature limits battery usage from un-used apps, and App Actions predicts what a user is about to do so they can get to their next action quickly. These features further streamline the device's functionality and experience.
New audio accessories
Complementing the premium viewing experience, Nokia 7.1 presents two new audio accessories: Nokia True Wireless Earbuds and the Nokia Pro Wireless Earphones.
Weighing a slight 5 grams per earbud, the Nokia True Wireless Earbuds provide clear audio playback and voice calls with up to 3.5 hours playtime and give fans the freedom to charge on the move with a pocketable charging case holding three charges (giving you a total of up to 16 hours of quality audio entertainment including the charging case power).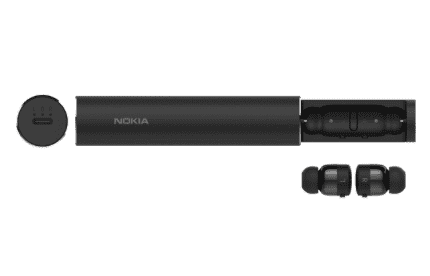 The Nokia Pro Wireless Earphones are perfect for our active on-the-move fans. Connected to a neckband that nestles comfortably around your neck, this accessory is ideal for commuting with up to 10 hours of playback time from a single charge. A built-in vibration function alerts users of incoming calls, and with the smart magnetic earbuds, users can simply separate them from each other to answer calls or play music without having to take the smartphone out of their pocket.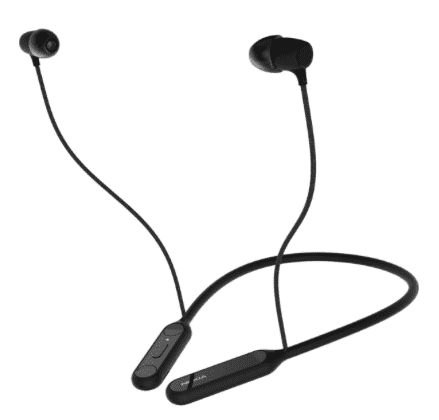 Key Specs
CPU: Qualcomm Snapdragon 636
Memory: 4GB
Storage: 64GB
MicroSD Storage: Yes, up to 400GB
Screen size: 5.84 inches
Resolution: 2280 x 1080
Connectivity: Bluetooth 5.0, NFC, headphone jack
Battery: 3,060mAh
Size: 149.7 x 71.18 x 7.99 mm
Weight: 160 grams (5.6 ounces)
Operating system: Android 8.1 Oreo