Resin art in Jordan has evolved during the covid-19 lockdown – and, in some instances, even global standards.
Today, many Jordanian women have started a challenge to showcase the best Resin art trends from the Land of the Petra.
Resin art topped online business ideas and became one of the most popular rising online businesses among women in Jordan. The covid-19 lockdown brought more women to unlock their untapped potentials.
That said, Resin art is available to anyone who follows the right skills. These women are rising to the challenge in every aspect of taste couture. In this, they direct theirs toward new trends bot in the design world and their social and professional lives.
Jordan's Resin trends have also swept over to other aspects of modern, empowered living. Some artists work their magic in the MENA region and beyond by encouraging women everywhere to explore beyond their borders.
So, who are these Resin icons from the Land that gave us Queen Rania? What contributions are they making? Consider the list below:
Yasmeen's Resin Art
If you are a gold lover, visit Yasmeen's Instagram account. She has various gold resin designs, such as coasters, name holders for offices, sweets, and chocolate hostesses, Arabic calligraphy frames, cheese plates, and more.
Rita's Resin Art
Elegance and creative ideas are what differentiate Rita.
Heba's Resin Art
Fresh colors in the feed. Heba focuses on decorative pieces; check out her profile to refresh your home decor with some new ideas and colors.
Noura Resin Art
In&out sea-inspired resin designs.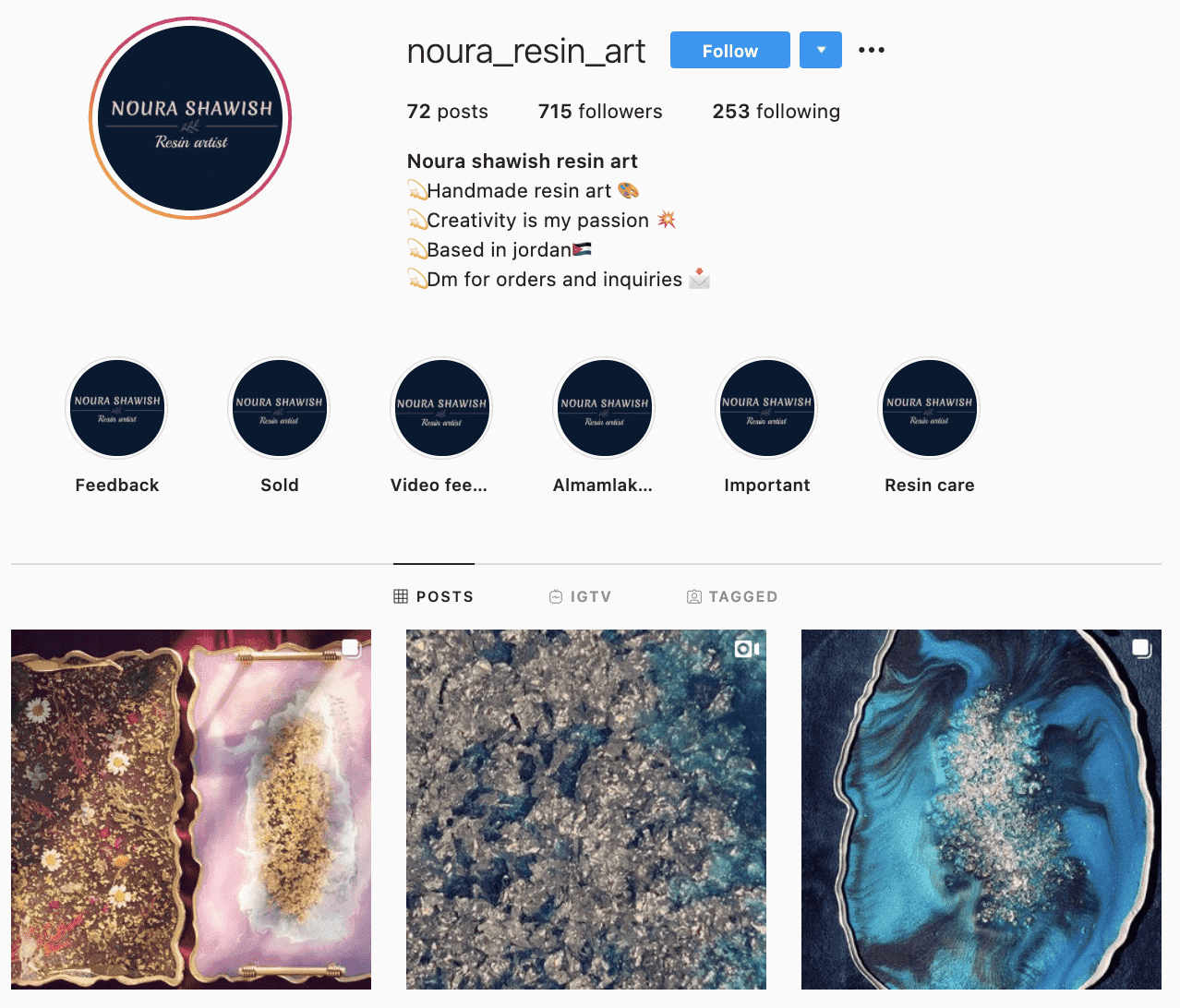 Soul Designs Jordan
Nature-inspired resin design.