Dubai – So, what happened with Etisalat UAE's latest brand campaign #EtisalatChallenge? The campaign featured six international celebrities including Gerrard Butler, Ahmed Helmy, and dozens of social media influencers.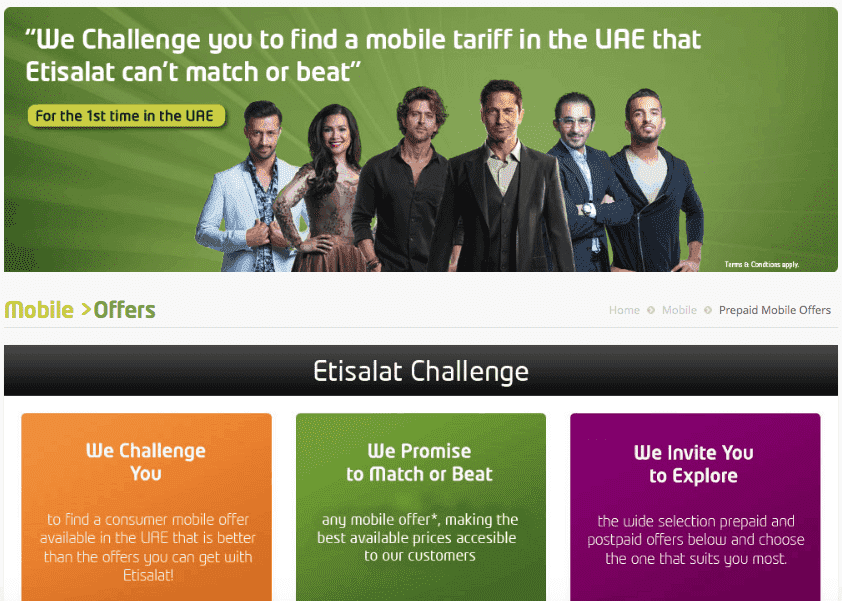 This is, so far, one of the best case studies we recommend to any marketer. Spread the word about it. The more knowledge out there, the fewer mistakes, or #Fails, brands face.
Etisalat Challenge Case Study
The campaign generated 15K negative comments – Your customers are angry, what are you doing next to satisfy them? Etisalat lost face after people won the challenge, as Etisalat didn't reply any of their challenges. Again what's next v. soon?
Also, the social media team had to reply to every single tweet/ comment on the hashtag, to take control.
Check out the full study on Slideshare
We would love to hear your views and recommendations to Etisalat UAE about the way forward.
Credit:
We'd like to thank the following references for documenting the case since started, really appreciated, your articles helped us a lot.
- Alex of Arabia: Hashtag hijacking and the need for authenticity
 - Khalid Al Ameri: The real problem with the #EtisalatChallenge
 - Vinod Mehra: Etisalat Failed Challenge
 - Be Change: How Will Etisalat React To The #EtisalatChallenge Twitter Storm?

Read more: