Mohamed Salah has taken down all his social media accounts after sending a cryptic tweet that read, "2019 Resolution: Time to get in touch, for real."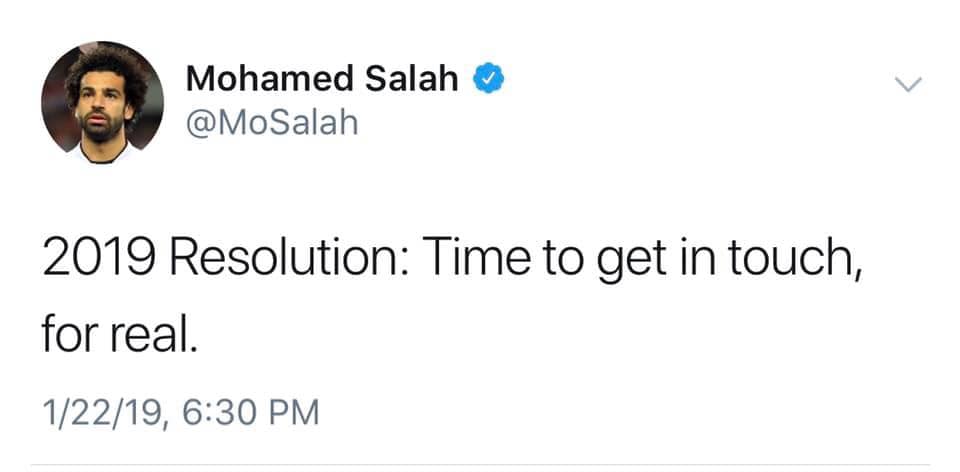 As of today, his Twitter, Instagram, and Facebook accounts have gone, leaving fans to wonder why.
From his side, Salah's agent, Ramy Abbas, did not comment on the decision until now.
Some speculated that this is part of a new commercial campaign by DHL, Vodafone, or Pepsi, while others think it's related to a recent dispute with the Egyptian Football Association.